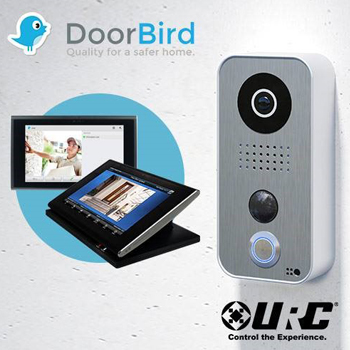 Connect your surveillance cameras (up to 4 via BNC) to this DVR and start recording and capturing in compressed and enhanced MPEG 4 (H.264E). Max4 also includes HDMI output and viewing access via the Internet.
View Your Cameras From Anywhere Via the Web and even Your Smartphone
IC Realtime's Max4 DVR is perfect for the surveillance manager that isn't always on-site or even for the business owner that wants to keep an eye on operations remotely. You can either keep an eye on things using a smartphone or a computer connected to the internet.
You can view your cameras and even control cameras using your Smartphone's buttons. Click here to learn more.
The Max 4 is connected to the internet with a simple ethernet connection and you can observe what is happening at any time from anywhere in the world.
Enhanced Compression and Plenty of Room
The Max 4 DVR compresses at MPEG4 and can hold up to a terabyte of data (that's 1000 gigabytes).
BNC or VGA Output
Whether you have BNC monitors or VGA monitors handy, you won't have to worry about buying anything extra because the Max 4 works with them both!
Main Features at a Glance
H.264E Compression. BlackFin Video Processors
Embedded High-Speed Motorola Microprocessor and Linux OS
Real-time Synchronized Video and Audio Recording
HDMI Interface for high resolution video output
4 Channel Playback Simultaneously
Up-to D1(4CIF) recording/playback quality
Support VGA connection to computer monitors
USB 2.0 Mouse Interface for super easy operation
IR Remote Control
Two way audio
Motion detection on every channel
Direct network access using IE Browser
Central management software for viewing/managing multiple DVRs
Up to 1 TeraByte (1,000G) Internal Storage